WIN BIG ON BLACK FRIDAY 50/50 RAFFLE!
October 24 @ 3:00 am

-

December 6 @ 11:59 pm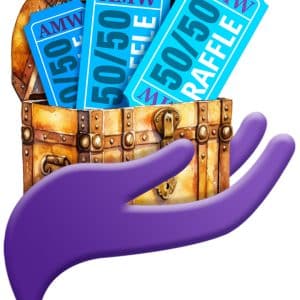 A Mother's Wish 
50/50 Raffles
–
VENMO ONLY PROMOTION -SEE BELOW 
A Mother's Wish Foundation is selling 50/50 RAFFLES, giving YOU the opportunity to win BIG money, just in time for the holiday shopping madness! And to get the jackpot started, we have made the initial donation of $500. This means the jackpot starts at $250!! Short on cash? It's ok because we have a $5 donation option!! We will post the jackpot amounts as it grows on all our social platforms so keep an eye out for our updates.
So spread the word and help us support families with Crohn's and Ulcerative Colitis. We will draw the winning ticket number on Black Friday (November 24) and post the winning number on our social media sites.
 $5 for 1 ticket
$15 for 4 tickets
$30 for 10 tickets
$50 for 20 tickets
$100 for 50 tickets